Offer valid until 1st of June 2021
UNTOLD Odyssey – Culinary experience
Dine how and when you want and where your palate leads you with more than a dozen dining options.  With no fixed dining times or pre-assigned seating and superb culinary experiences.
DINING OPTIONS INCLUDED
Garden Café – Indoor Buffet 
Whatever you're craving, chances are you will find it at the Garden Café. This complimentary, indoor buffet restaurant serves up breakfast, lunch and dinner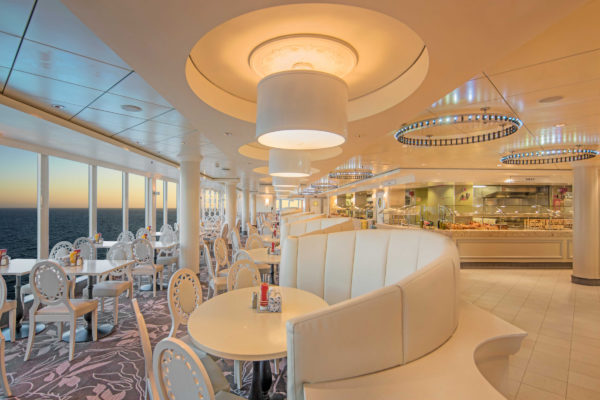 Great Outdoors – Outdoor Buffet 
Get your daily dose of fresh ocean air along with a great view of the Aqua Park as you dine on dishes from around the world. Enjoy the delicious buffet for breakfast, lunch or dinner.
Taste – Main Dining Room
Serving a wide variety of cuisine, Taste offers a stylish and contemporary atmosphere. Plus, with a menu that changes daily and carefully selected wine recommendations, you'll experience a different culinary adventure with every visit.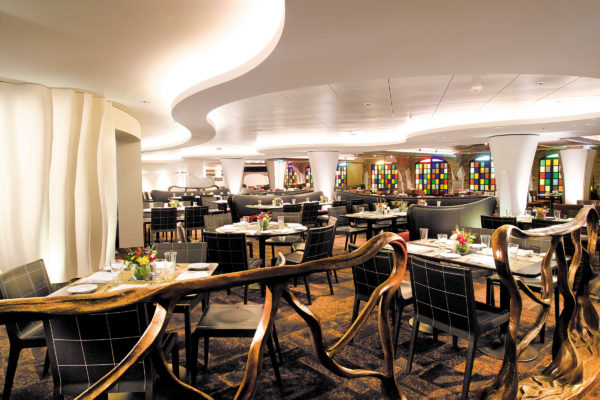 The Manhattan Room – Main Dining Room
One of three Main Dining Rooms, The Manhattan Room is where guests can enjoy specially curated modern and classic dishes made with the freshest ingredients.
Shanghai's Chinese Restaurant – Asian 
Enjoy a complimentary Asian Fusion dining venue featuring freshly prepared noodles, delicious wok fried dishes, authentic soups, and more.
Shanghai's and Shanghai's Noodle Bar – Asian
Enjoy a complimentary Asian restaurant featuring freshly prepared noodles, delicious wok fried dishes, authentic soups and more.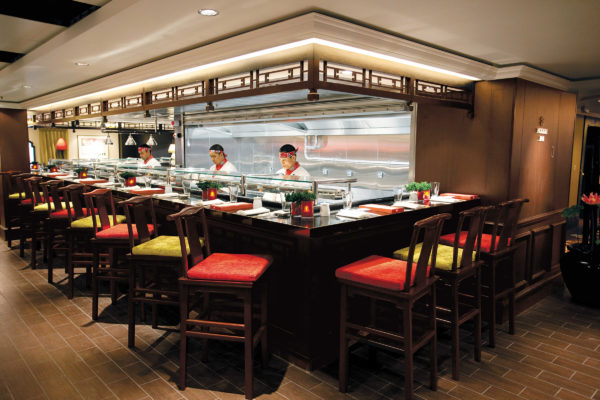 O'Sheehan's Bar & Grill – 24-hour Eatery
Dine on Irish pub classics whilst sipping your favourite draft beer, all in a casual atmosphere open 24 hours a day. There's no charge to dig into your favourite comfort foods such as Shepherd's Pie or Fish n' Chips or throw some darts whilst taking in a sports game.
Spice H2O – Alternate Pool Bar & Grill
Our adults-only Ibiza-inspired beach club at the back of the ship. The entertainment is non-stop as the pool floor rises to become a dance floor and giant screen projects hypnotic visuals under a starry sky.
The Elysium Restaurant
Enjoy a private fine dining experience for guests of The Elysium, serving unique signature dishes and wine offerings from our impressive selection.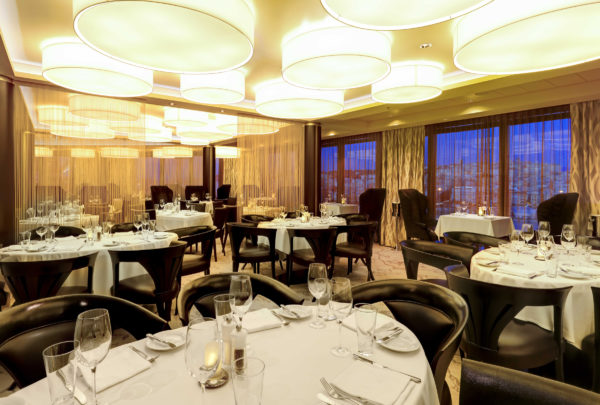 Room Service 
Available 24 hours a day, simply pick up the phone and order breakfast, lunch, dinner or late-night munchies. A room service fee of $9.95 will be added to your check (Except Continental Breakfast until 10 am and Suite Guests at all times). A 20% gratuity and beverage service charge will be added to your check.
DINING OPTIONS AVAILABLE WITH A CHARGE
Moderno Churrascaria – Brazilian Steakhouse – $39,00 / person
Looking for a unique experience? Our authentic Brazilian churrascaria is a must. Start with an impressive 43-item salad bar, but save plenty of room for 12 slow-roasted meats carved tableside by our Passadores.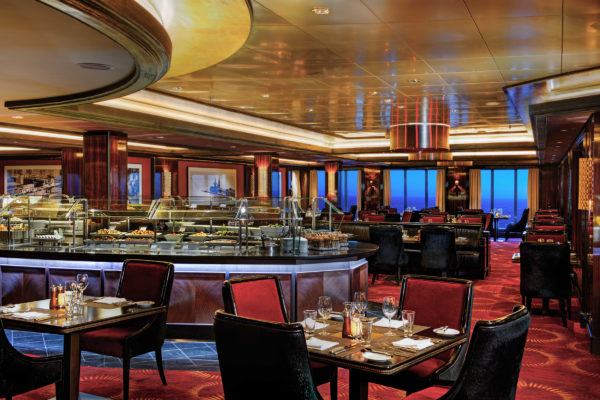 Wasabi – Sushi – À LA CARTE
In the mood for sushi? Pull up a chair at this contemporary sushi and yakitori bar for some traditional Japanese culinary bites.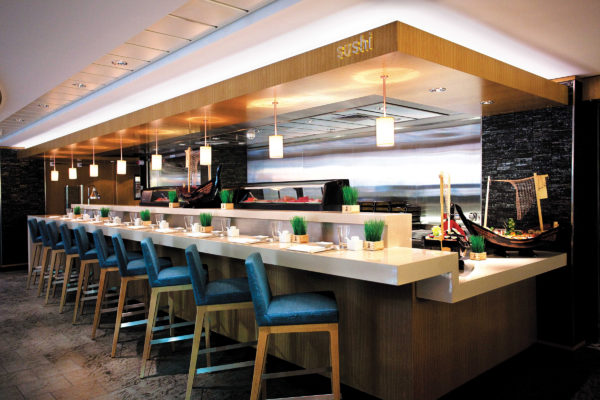 La Cucina – Italian Cuisine – À LA CARTE
Buona Sera! Enjoy the finest ingredients at our vibrant Italian ristorante. Dine on classics like Spaghetti Carbonara or Veal Scaloppini with Marsala sauce. Then indulge with a rich homemade Tiramisu. Your good evening just got better.
Cagney's Steakhouse – À LA CARTE
Premium cuts are the standard at our American steakhouse serving Certified Angus Beef®. Sip your favourite cocktail and don't forget to order our made-from-scratch jumbo lump crab cakes and our famous Parmesan dusted truffle fries.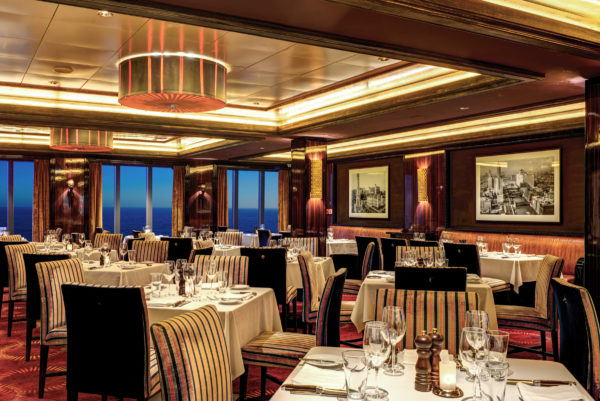 Le Bistro – French Cuisine – À LA CARTE
Romance is in the air at our signature French restaurant. Elegant interiors, crisp white linens and attentive servers make this an intimate dining experience. By the end of your meal, you might just be proclaiming c'est magnifique!
Teppanyaki – Japanese – $39,00 / person
The sizzles and surprises never cease at our authentic Japanese restaurant. Sit around a lively shared table as a skillful chef slices, chops and grills steak, chicken and seafood on a large steel grill right before your eyes.
Atrium Café – Speciality Dining – À LA CARTE
Indulge your sweet tooth with decadent treats such as French macarons, chocolate bonbons and gourmet cupcakes.